Week 2 of the Broadcaster Invitational is now complete. This weekend saw matches from Asia Pacific, Europe, South and North America. For those who finished first in their respective regions, they earned themselves an auto-berth into the Live Finals at TwitchCon, while the 2nd through 21st qualified for the Online Finals this upcoming Saturday, September 29th on twitch.tv/BroadcasterRoyale.
Asia Pacific
Starting in Asia, we saw a hard fought, five rounds. Despite KappaPride's (smallponhs and arb1terlul) miraculous 16 Kills in game 1, it was the Ones (lastver and yuukid__) who's game 5 Chicken Dinner and 352 points propelled them to a narrow 27 point victory in the end. Seven teams earned more than 1000 points, making Asia our closest region of the weekend.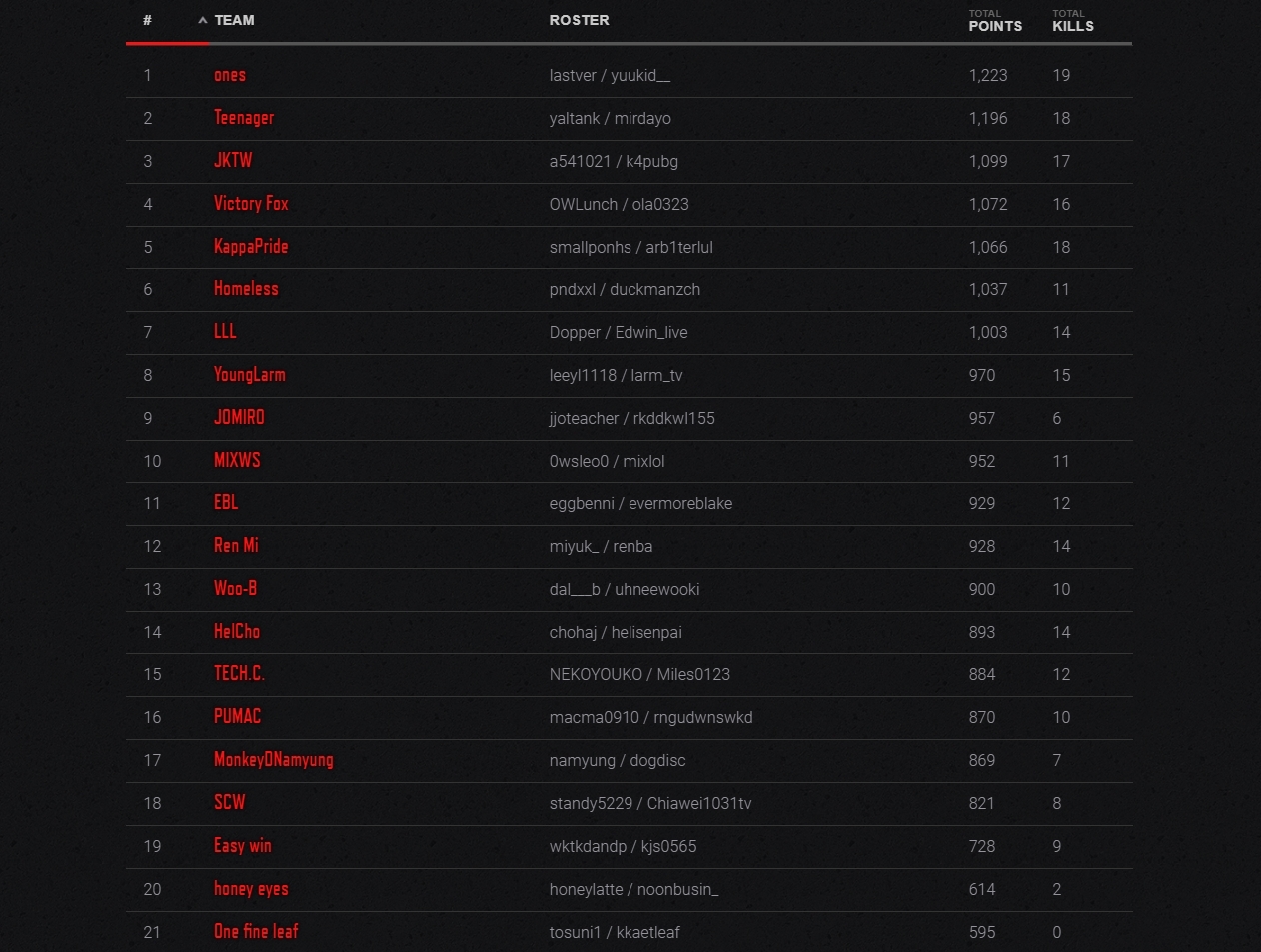 Europe
In Europe consistency was the order of the day. The winning duo of Winghaven and Koldamenta finished no lower than 5th across five games. With placements that good and 22 kills (good for 3rd highest), they cruised to a victory with 1439 points over MakataO and Recrent.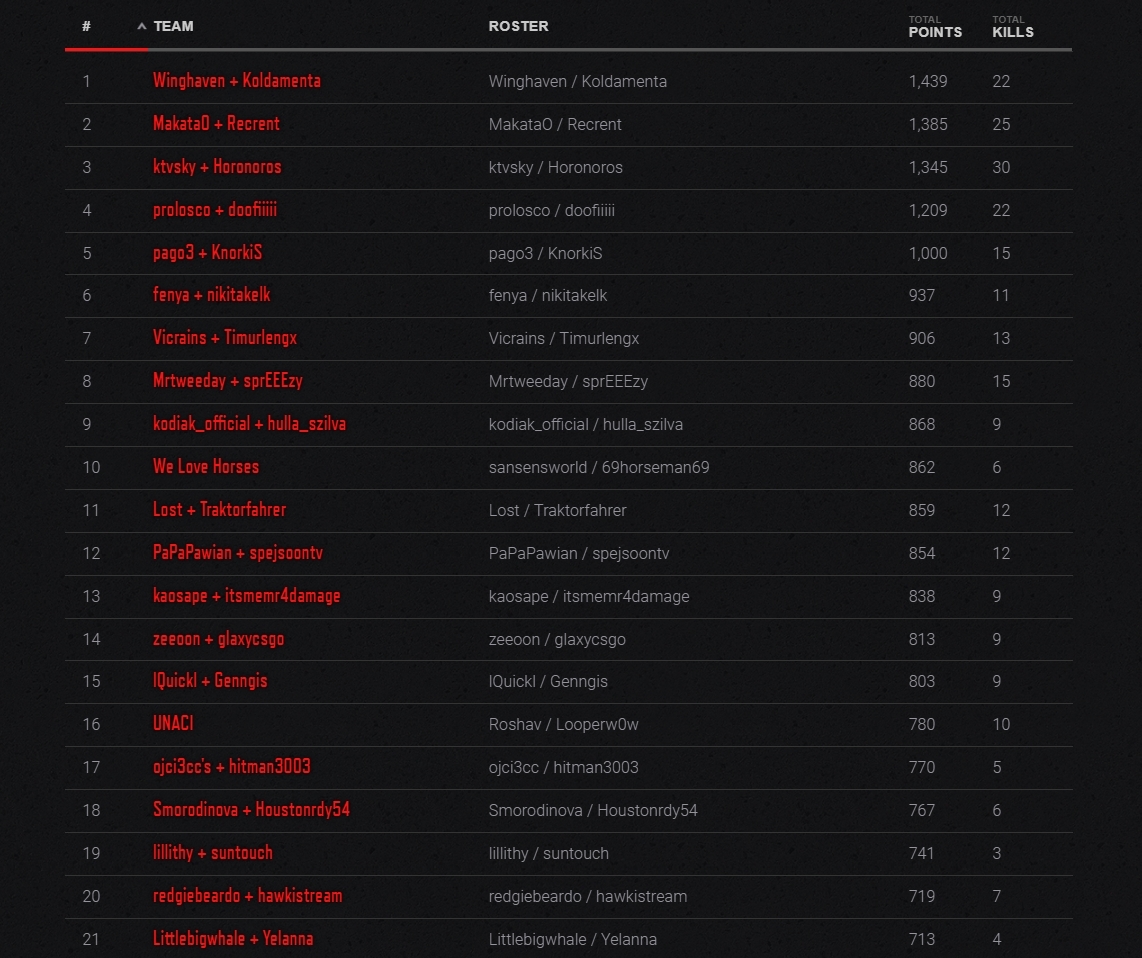 South America
We kicked off Sunday with a South American bloodbath. Your best team of the day was John Secrets (fiend_s2 and Sh4DoWW), and while they may have decent points for placement it was their incredible 29 kills that truly set them ahead of the pack. In the end they took the region with a week-high 142 point advantage over second place EcowBlex (ecoww and pablex77).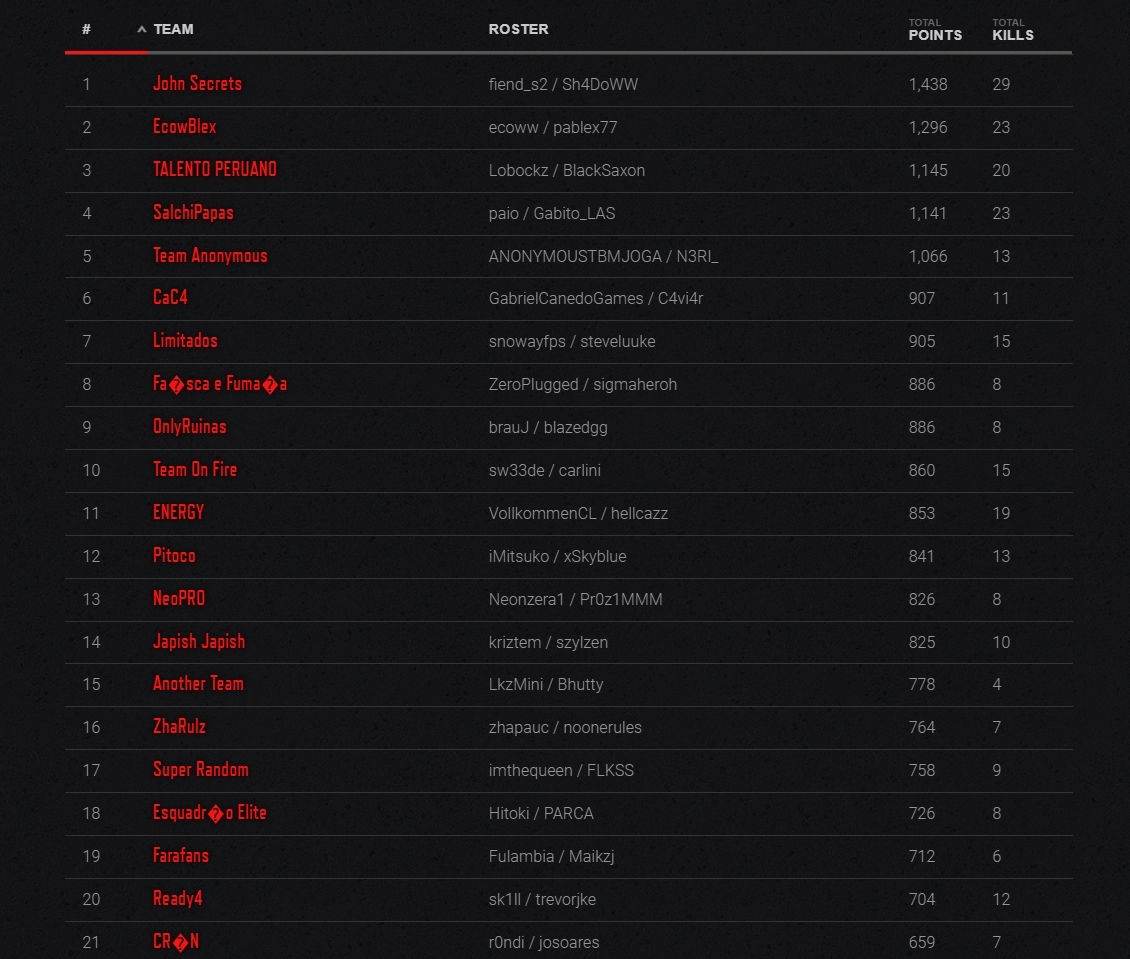 North America
The week finished in North America, which saw Dude Where's My Kar wrack up 1675. In terms of placement, they may have been 3rd, but when each kill is worth 17 they add up quickly. The Dudes had 15 kills in their second game alone, which more than made up the distance. Over 45% of TheBearJewLive and croopadoop's points came from kills (the highest ratio of any winner in week 2).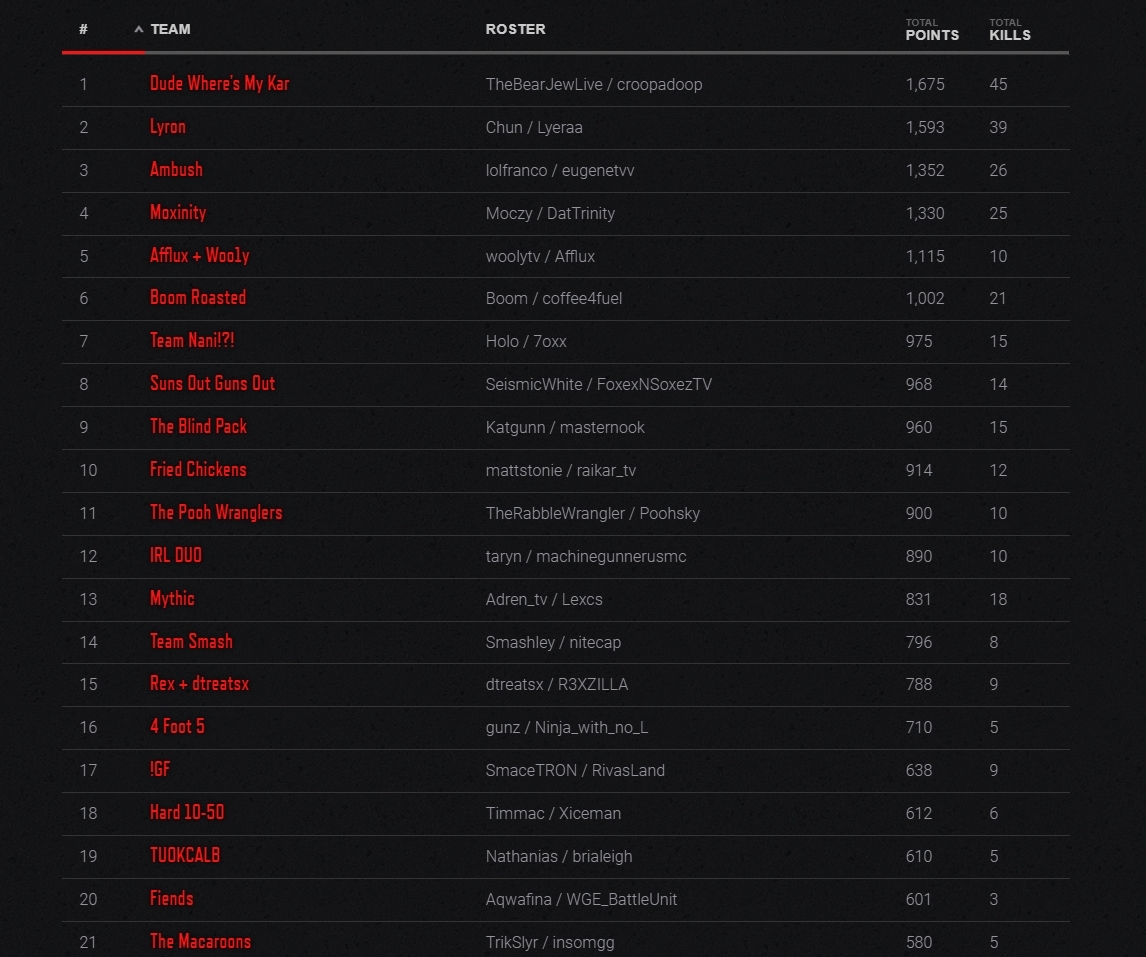 Remember: the entire purpose of Broadcaster Royale is to find new streamers. Check out some of the best up-and-coming streamers, and maybe drop them a follow. Don't forget to tune in for the climactic Invitational Final of Broadcaster Royale this Saturday & the gauntlet that is the Open Final on Sunday! As always, you can catch all of the action at twitch.tv/BroadcasterRoyale
Saturday – Invitational Final
Asia – 3:00am PDT
Europe – 7:00am PDT
South America – 12:00pm PDT
North America – 4:00pm PDT
Sunday – Open Final
Oceania – 11:00pm PDT (begins Saturday night PDT)
Asia – 3:00am PDT
Europe – 8:00am PDT
North America – 12:00pm PDT