This past weekend, in Broadcaster Royale action, we saw teams from around the globe competing in the Regional Finals for a chance to be invited to the Live Finals at PAX West starting on August 31st. Teams from Asia/Pacific, Europe, North America, Oceania, and South America waged war in both an Invitational and Open bracket to earn a trip to Seattle, Washington to compete for $300,000 USD. Let's take a look at how these teams performed in the Regional Finals.
Invitational Path
Asia
Starting with the invitational side of the bracket, SKR (xargon0731 and Ko0416) notched 27 kills and 893 points to finish first.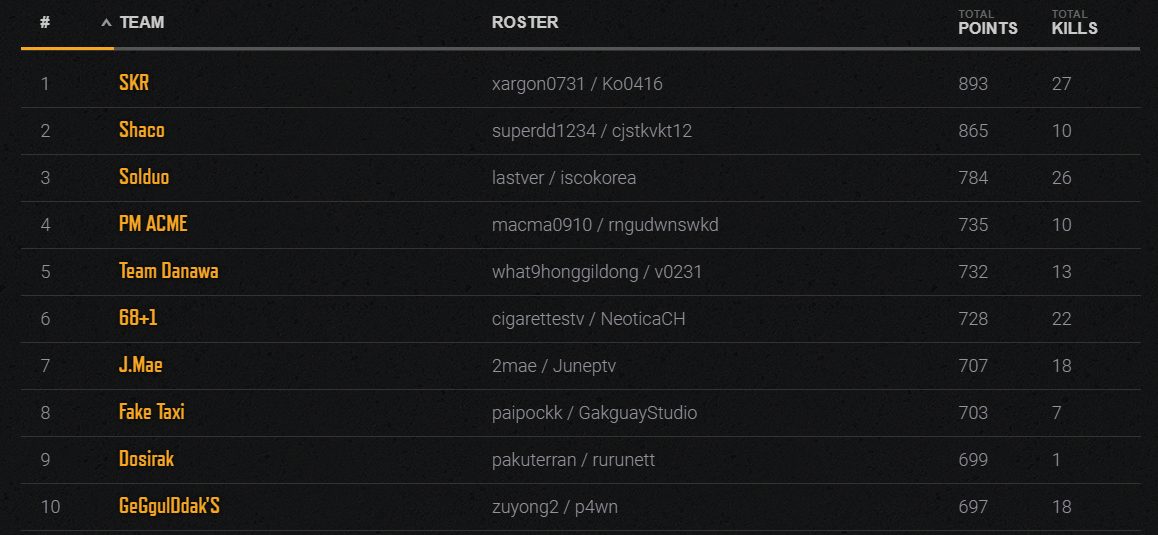 Europe
Next up, in Europe, the Kings of Sosnovka reigned supreme. Between mazarin1k and spajkk they earned 879 points, taking 1st place.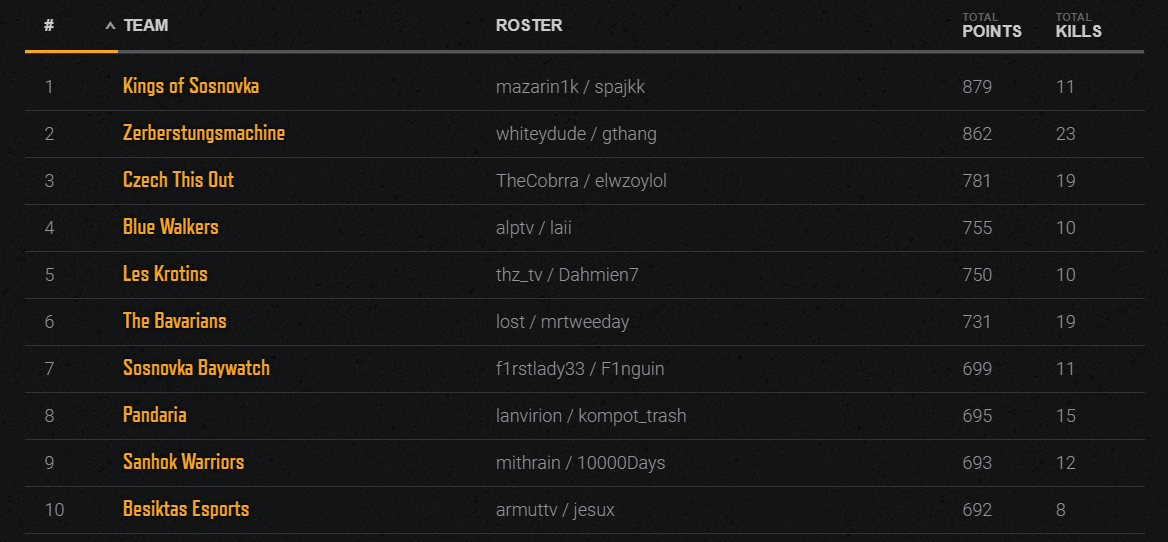 North America
In North America, Ashumi butchered their way to the top spot with an impressive total of 927 points. Lumi and Ashek combined for 23 kills.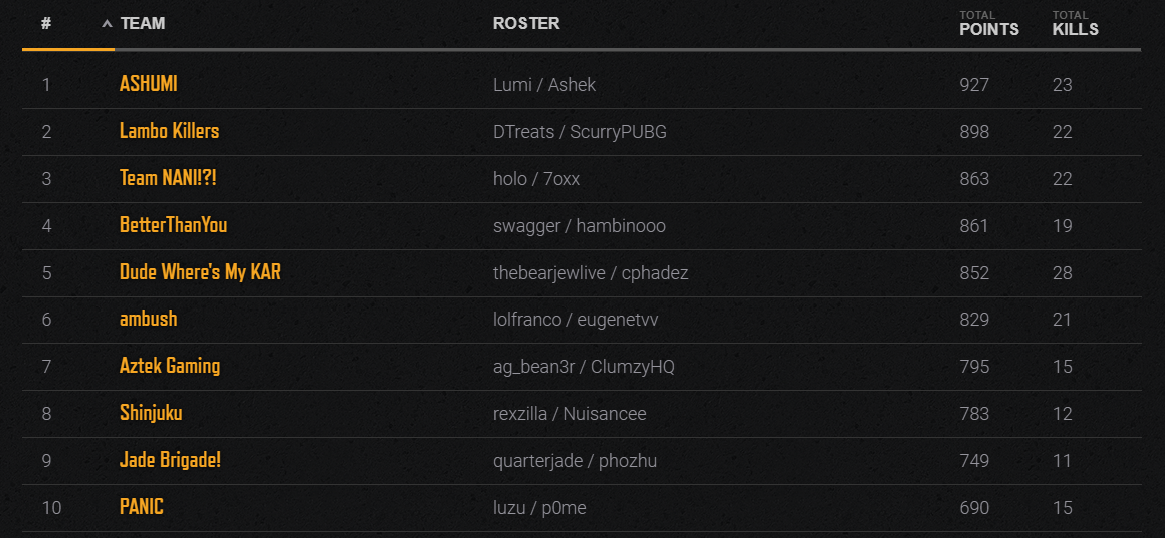 South America
On the other side of the equator, DQSecret rose to the top in South America. fiend_s2 and pand4e_ cruised to a victory, ending 65 points above second-place Team Maia.

Open Path
Asia
Over on the Open side of the bracket it was MSK.Poseidon who speared the number one position. 851 points was all it took for djlol and chrysaniaa to earn the win.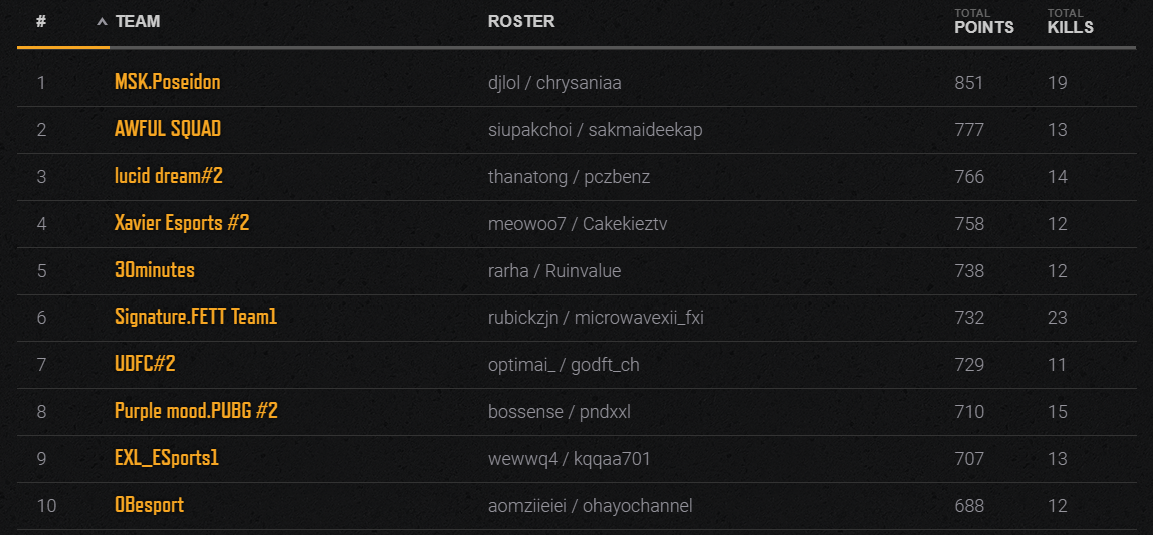 Europe
Tornado Energy Battle (maetx and camcanels) stormed to the top spot in Europe. Only 3 kills separated them from Eyeballers, who ended 11 points short (853 to 842).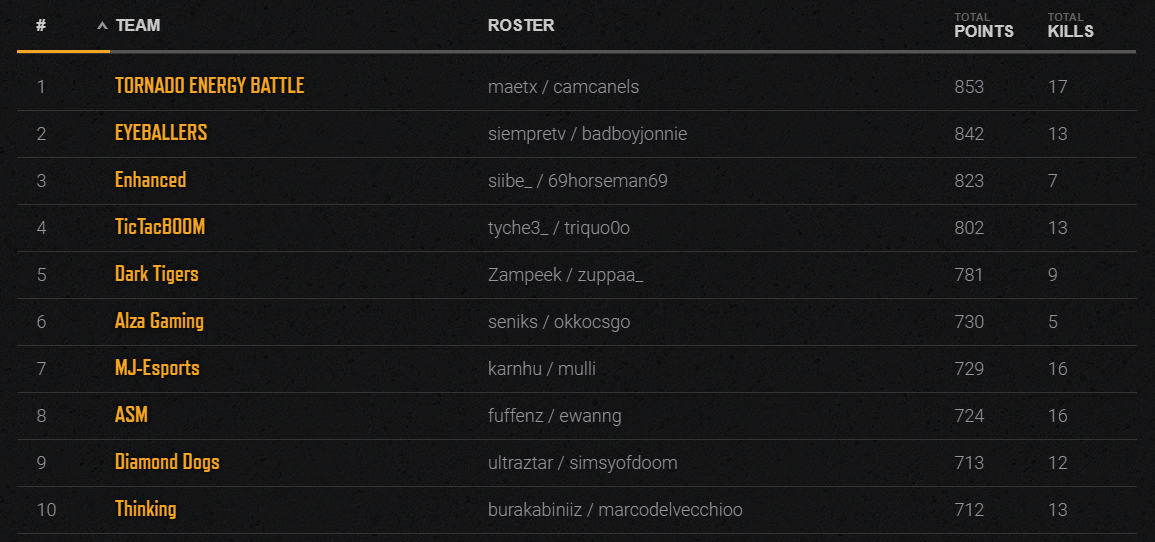 North America
Rounding out our North American Regional Finals, Team Envy (Venerated and cad3ntv) blew out the competition, finishing with a monstrous 1,053 points. Their 32 kills were a full 11 higher than the next closest opponent.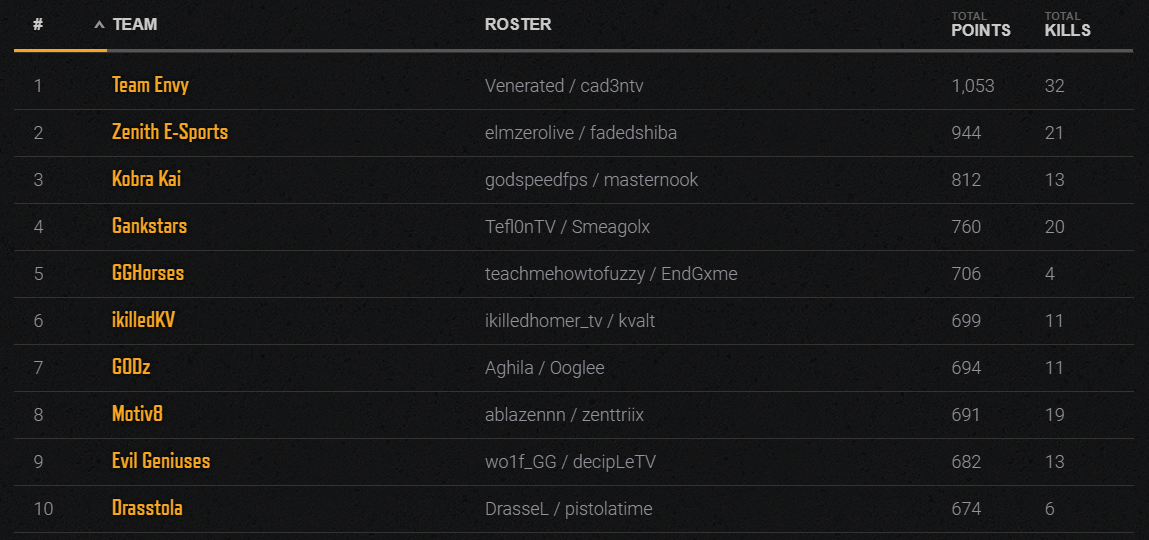 The stage is now set as popular streamers and up-and-comers prepare to parachute their way into beautiful Seattle, Washington. This will truly be a titanic battle that you do not want to miss. Be sure to join us from August 31st to September 2nd on Twitch.tv/BroadcasterRoyale.
Grand Finals (Seattle, WA):
Day 1: Friday, August 31st / 

11:00am PDT

Day 2: Saturday, September 1st / 

11:00am PDT

Day 3: Sunday, September 2nd / 

11:00am PDT